What Is iPaaS? Guide to Integration Platforms as a Service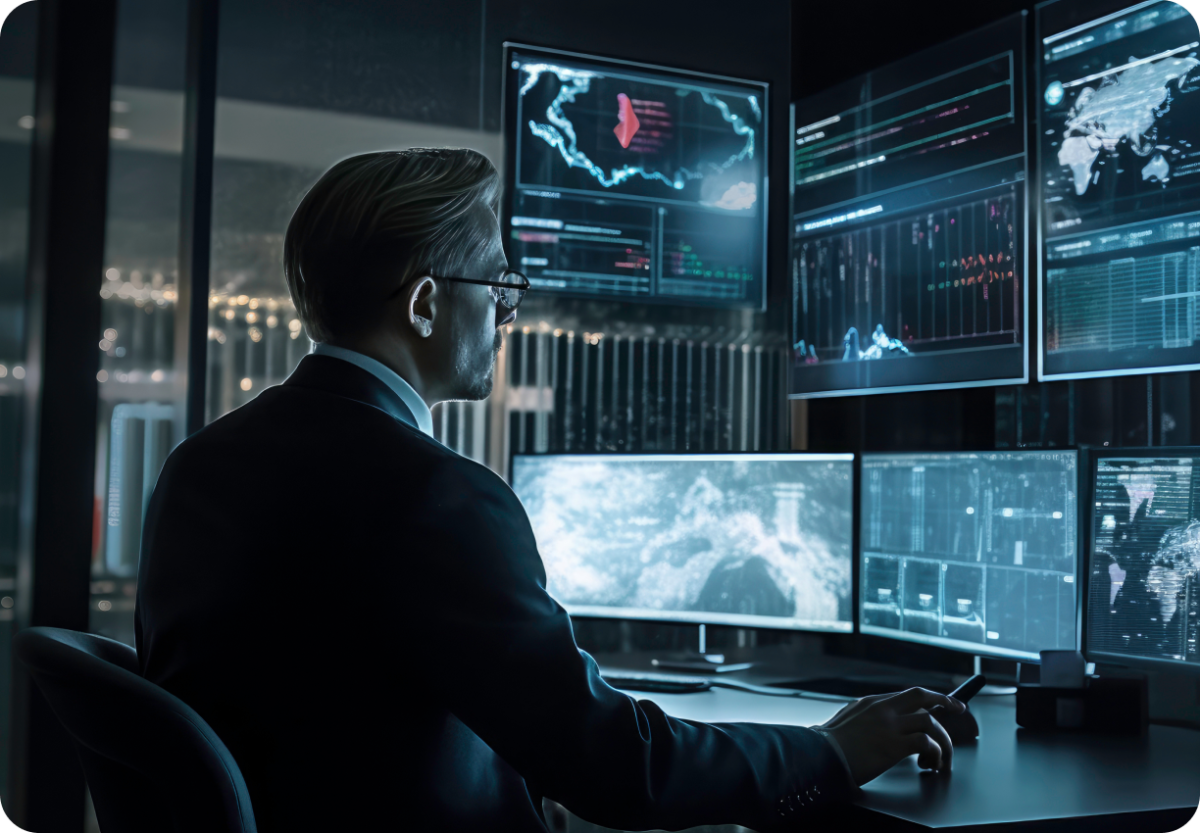 Across the globe, businesses are rapidly turning to digital solutions. These technological advancements allow you to store data securely and simplify many business processes.
However, using a variety of software applications in different environments can become challenging. It can be complex to share data across every platform, complicating business communications. In response, many businesses seek integration solutions. These techniques can combine data and processes into one accessible platform, simplifying your business procedures.
One integration solution is integration Platform as a Service (iPaaS). These automated tools easily integrate software applications across environments and organizations. Read on for more about iPaaS systems and how they can help your company.
iPaaS Meaning and Definition
First, integration Platform as a Service is a set of cloud integration services. These services allow you to develop and enact an integration plan for your various software applications. iPaaS simplifies the integration process, making connecting applications, data and other business processes easy.
Another feature of iPaaS is simplicity. iPaaS systems let you integrate business processes without additional middleware or hardware. Instead, the software combines business applications in a single, comprehensive solution.

iPaaS allows you to connect features like:
Onsite software and hardware
Cloud-based software
Business-to-business communication and data
Applications and data
You can use iPaaS in various circumstances whenever you need to connect, move or duplicate data across your company. iPaaS is also an accessible solution, meaning you don't need a programmer or technician for assistance. The simple, self-service process allows you to integrate with limited assistance.
While many businesses let their IT departments handle integration processes, using an iPaaS provider often streamlines the solution. Third-party integration as a service providers are often efficient and cost-effective choices for businesses. Overall, an iPaaS platform creates a simplified integration solution for companies.
How Does iPaaS Work?
Companies can get started with iPaaS in various ways. The first step is to find an iPaaS provider that offers iPaaS services on a public or private cloud. The platform gives your company the full infrastructure needed for integration solutions. They provide all of the software necessary for building, testing and executing integration.
Many iPaaS providers examine your current business processes first to quicken things. They can use pre-built connectors or your business rules to streamline integration. The provider is also responsible for the platform's updates, maintenance, security and reliability.
Once companies find an iPaaS provider, they can research and request specific support features and applications. Businesses can develop guidelines for business processes and configurations to ensure they receive an integration solution suited for them.
In turn, your iPaaS service provider operates the integration procedures. As you combine SaaS, cloud data and other applications, the iPaaS service operator facilitates the process.
Hybrid Solutions
Many companies also seek iPaaS services for overarching networks. If your company works closely with other organizations and shares data, an iPaaS system can also help with business-to-business integration. It can often be challenging to connect data across different companies due to the variety of software used.
In these hybrid solutions, an iPaaS includes you in a larger network of subsidiaries, affiliates, suppliers and other crucial members of your ecosystem. By using integration, you can share data across your network more easily and simplify other business procedures and communications.
iPaaS Capabilities
Although iPaaS platforms and tools vary, most have similar components. All integration Platform as a Service systems are accessible via an internet connection and browser. They constantly work to meet your company's integration demands.

Other capabilities are specific to company needs and requirements. These are examples of iPaaS capabilities:
Accelerated data transformation: One of the first steps of application integration is transforming data. You need your data to fit in specific formats to combine and process correctly. iPaaS systems work like translators to match data sources. They transform data to meet the requirements of your target, integrated application. iPaaS platforms facilitate and accelerate data transformation. They rapidly map data from one application to another, transforming structures to meet new platforms.
Security features: As more businesses transform digitally, cyber security becomes more crucial. If you choose to keep essential data stored online, you must have a robust security system in place to protect it. Fortunately, iPaaS systems provide many enhanced security features. Mechanisms like password protection, data encryption, access control and other information security standards can keep your data safe from malware.
Performance monitoring: An iPaaS system's monitoring capability allows for consistent and thorough data examination. It ensures your data is distributed and analyzed properly as it moves through your systems. Many systems also have notification features. These can alert you when a process goes awry or when a problem is resolved. The notifications keep you updated on your software, so you don't have to check constantly. You can set up notifications for email or whatever alert system you prefer.
Library of connectors: Connectors allow communication between applications, no matter their current placements. iPaaS usually offers connectors for specific applications and communication processes. Some iPaaS forms also allow you to build customized connectors for specific company software. No matter the type, connectors take away application configurations in interfaces so that unlike applications can integrate together. iPaaS systems offer many connectors, easing your integration process.
Routing and orchestration: Routing moves your data from one application to another. iPaaS systems use your desired configuration to share data as necessary. They use orchestration engines to decide how data can transfer and reform. Many iPaaS also have visual workflow options to view and build the movement process. Orchestration gives you a central way to view the integration process.
iPaaS systems could feature any of these components or more. Companies work with service providers to create the ideal configuration for their data and applications.
Key Benefits of iPaaS
Choosing to integrate your various software platforms has many benefits. From increased efficiency to cost reduction, integration assists organizations in multiple ways.
Some key advantages include:
Organization: iPaaS allows you to centralize your data in one location. You decide on organization techniques and accessibility options. iPaaS makes data from all applications easy to interpret. In turn, you can analyze and use data more efficiently. The more organized your business is, the more efficient your overall processes can be.
Improved communication: These platforms also streamline communication systems. Businesses might use a variety of platforms to communicate with other employees, customers, stakeholders or other related officials. But with iPaaS, data and communication reside in only one platform. Everyone with access can view the same data, reducing room for miscommunication. iPaaS can also make communication quicker between other businesses.
Real-time updates: Many iPaaS systems allow for real-time data sharing. As soon as data gets updated, everyone can see it immediately. This process eliminates access delays and allows for quicker decisions.
Increased efficiency: An efficient business is a successful business. With all your applications in one place, workers spend less time navigating between tools. Systems like separate login applications can restrict users from easily accessing applications. Instead, you and your employees can easily access important data and communicate with team members on one platform. iPaaS can also reduce data loss, which quickens daily workflow.
Stronger security: Security threats are real for all businesses. With iPaaS, you can trust your data is secure. From intruder alerts to password protection, many elements of iPaaS protect your company's data from malware. It's easier to implement security updates on one central platform. Because your data is contained in one place, you can monitor threat origins more easily.
Scalability: A crucial aspect of iPaaS is scalability. You can continue to use iPaaS services even as your company grows. Whether you expand a new branch or grow through acquisitions, iPaaS can develop with you. It'll connect existing software systems, making your expansion seamless.
Challenges of iPaaS
However, iPaaS systems also present some drawbacks. It's important to consider both the advantages and cons as you decide whether to implement the system in your company.
Here are some iPaaS challenges:
Still requires staff operation: While your service provider takes responsibility for many system management aspects, you still need regular staff operation. During the initial setup, you need to choose the ideal configuration plan for your applications. You might also want staff members to regularly monitor the iPaaS system's impact on your business procedures. If your company doesn't have experienced employees to complete these tasks, it could be more complicated to implement iPaaS.
Variety of vendors and applications: iPaaS service providers offer a variety of solutions, and some are better in certain circumstances than others. With so many vendors available, finding the exact fit for your company can be challenging. If your company uses older hardware or applications, it might be even more complicated to discover the best service provider.
Possible lack of custom options: You might not find an iPaaS solution for a specific or niche need. If you require too much technical customization, many iPaaS service providers might be unable to help you. However, iPaaS solutions are constantly expanding.
Despite these disadvantages, iPaaS can still provide many benefits for your company. It's best to consider what your company needs most. Think about what type of integration you require. If you need local or business-to-business integration, most iPaaS services will likely offer solutions.
Differences Between Other Service Models
As you decide on iPaaS implementation, you might encounter information about other service models. To understand how these platforms differ, it's often best to understand what each model does.
Here is an overview of the differences between iPaaS and other models:
iPaaS vs. PaaS: Platform as a Service (PaaS) is similar to iPaaS in many ways. PaaS is also a cloud-based tool that lets you integrate and manage various software applications. However, PaaS focuses on only one aspect of a project rather than integrating an entire infrastructure. With PaaS, you can change single pieces and not alter the entire system. Instead, iPaaS operates on a broader scale, integrating the entire company infrastructure into one platform.
iPaaS vs. ESB: An enterprise service bus (ESB) is another integration tool. ESB is a middleware application, working between applications for integration. ESBs were created before cloud services, so they remain a reliable tool for older applications and hardware. ESBs differ from iPaaS because they're not geared for cloud services and have distribution properties. ESBs usually work directly on the property, while iPaaS are cloud-based services.
iPaaS vs. SaaS: Software as a Service (SaaS) provides software for users to use on demand. The software provider offers distribution and maintenance for all applications. With SaaS, you eliminate the need for personal data centers, saving money and time. They normally work as a subscription, offering services for a regular fee. SaaS is an example of a single application or service, while iPaaS is a broad solution for integrating every company application.
Consider your company's needs and current technological situation when deciding between the different services. ESBs provide integration support for older applications, while SaaS offers specific software applications. If you need a more comprehensive integration solution, iPaaS might suit you better.
Who Uses iPaaS?
Your enterprise likely uses a variety of software and applications to run efficiently. You can use iPaaS for integration across many data sources and enterprise applications, such as:
Business-to-business integrations: Many enterprises work together to create products, grow their networks or solve problems. Close collaborations require shared data. iPaaS can help with business-to-business integration, connecting third parties to other applications. In turn, you can communicate and share data updates more easily. iPaaS can also help protect your data as it moves between locations.
Platform and application integrations: No matter where you house your platforms — onsite, remotely, in the cloud — iPaaS can connect them. You can preserve legacy applications and still integrate them into other software applications.
Big data integration: Big data comprises larger-scale business software, such as artificial intelligence, business analytics and time-sensitive data. iPaaS has big data capabilities, combining high orders of business intelligence into one central platform.
Cloud integration: You can also create and manage cloud integration. iPaaS allows you to connect to various cloud services, such as SaaS providers. Each cloud-based resource has unique data codes and specifications that iPaaS can help integrate.
Integrations Platform Best Practices
iPaaS implementation is an excellent option for your business's software. Making an implementation plan ensures you design the best option for your company's needs.
These are some tips for establishing iPaaS:
Have a specific goal in mind: It's crucial to have a plan before you start integrating. Without a plan, you might link the wrong applications or forget to include others. It's often best to start with a business goal for integration. Consider what you want to achieve with an integration project. Do you want more comprehensive data analytics, or want to access information about customer behavior more easily? Determine what your end goal is and use it to build the rest of your integration plan.
Determine the data you want to integrate: Next, it's time to select the data you want to integrate. Use your business goal to guide this decision. For example, if your goal is to enhance business analytics, you'd probably select the software applications you use for analyzing data. With the data type in mind, selecting an iPaaS service provider is easier. You can begin browsing your options and select the provider that closely aligns with your data needs.
Confirm the location of your data: Once you have the data in mind, ensure you know its location. Where are the tools and platforms you use to access the data? What applications and tools do you want to connect, and where do they reside?
Determine your data flow: You should also consider your necessary data flows. Depending on the tools you link, you might need one-way connections or two-way synchronization. If you're unsure of what integration flows you need, you can always ask service providers or other technicians who are familiar with iPaaS setup processes.
Look for enhancement opportunities: Once you establish an iPaaS system into your enterprise, check on it regularly. IT ecosystems are constantly updating with new applications and software types. Your iPaaS might need consistent updates for these changes. Consistently examine your system and seek out opportunities for enhancement, such as new plug-ins. The more you update your system, the more it can benefit your company.
Be aware of disruptions: Like any third-party service provider, your iPaaS system might experience disruptions and downtime. Look carefully at the agreement you make with your provider so you can understand potential downtime. Create a backup plan for disruptions because these could harm your efficiency and workflow.
Having a plan in place before iPaaS setup can help your company enjoy its benefits more fully. Be sure to examine your service provider agreement to fully comprehend your responsibilities upon installation.
Trust eTag Fuse® for Your Integration Platform
As more businesses turn to digital solutions, software integration becomes the necessary next step. At eTag Technologies, we understand the importance of integration platforms. We offer a wide range of integration solutions for companies in many industries, from government to healthcare.
Our eTag Fuse® platform offers seamless integration for businesses. eTag Fuse® takes every digital application and integrates them into a single, user-friendly system. This accelerates digital transformation efforts, making it simple to access business data and applications in one interface.

A few benefits of eTag Fuse® include:
Personalization: You can personalize your Fuse® platform to reflect current business workflows. Your platform can represent your enterprise's values and preferences, making for a customized experience.
Scalability: Whether you need integration for a specific purpose or an entire organization, Fuse® can help. Its flexibility allows it to keep pace with your business's growth.
Improved productivity: With all of your business components in one place, it's much easier to navigate company interfaces. A simplified environment makes business tasks easier and increases productivity.
Increased engagement: A unified business platform makes everything more accessible. Employees might feel more connected to their work and role in your business.
Overall, eTag Fuse® is a high-quality integration option for your business.
Contact eTag Technologies Today
Integration platforms, such as iPaaS, assist greatly with digital transformation. Having crucial software and applications in one central location can improve productivity and security. You can boost your company's efficiency with the right integration process.
If you're seeking an integration platform, consider eTag Fuse®. Our technology streamlines your digital ecosystem into one easy-to-use platform. From increased functionality and security to improved productivity, eTag Fuse® can assist your enterprise in many ways. Take the next step for your company today.
To get started with eTag Technologies, request a demo.